VBanner
Visual Impact starts here
Continuous graphics. A re-usable solution for all types of shell scheme.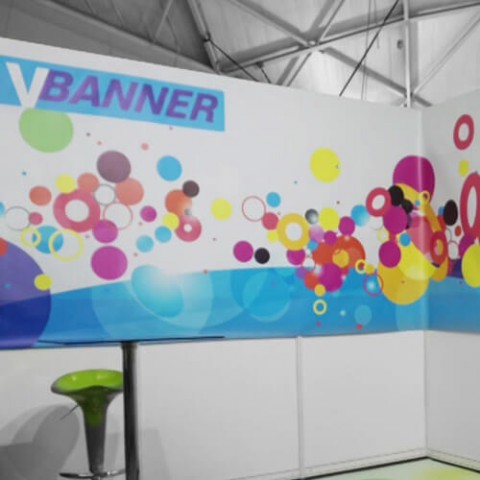 Wonderful hook-&-loop fastening
VBanner comes with plenty of hook and loop tape and simple instructions (see video). Hook & loop fastenings let you adjust your VBanner to hang just right.
Find out more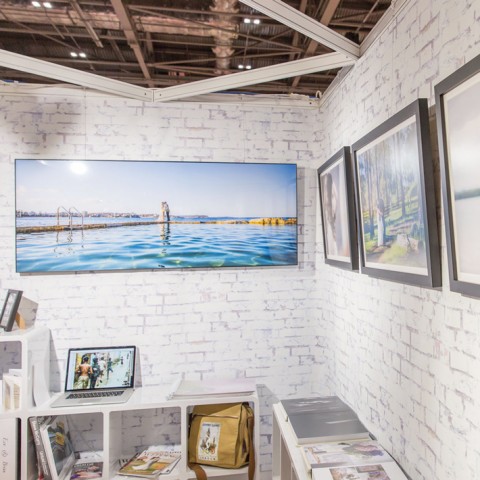 VBanner VBanner works with all types of shell schemes.  Old school plywood ones. Aluminium and plastic ones. Hook-&-Loop-accepting cloth ones. It is not as light or compact as our other shell scheme options and it will be easier for two people to fit than one but, if that's no problem, this system delivers maximum bangs for your bucks. A large photo-quality pvc print supplied on a roll.  Plenty of hook and loop tape to mount it with.  It's simple but very effective. VBanner is supplied in two widths. The full height needed to cover a shell scheme is 2400mm. A roll of VBanner 2400mm long may be hard to get into some cars.  A width of 1600mm is wide enough to cover the part of a shell scheme where most people look. People at an exhibition are almost all standing. Graphics and text set low down gets scant attention. Furniture etc may also obscure it. 1600mm deep graphics is a cost-effective alternative.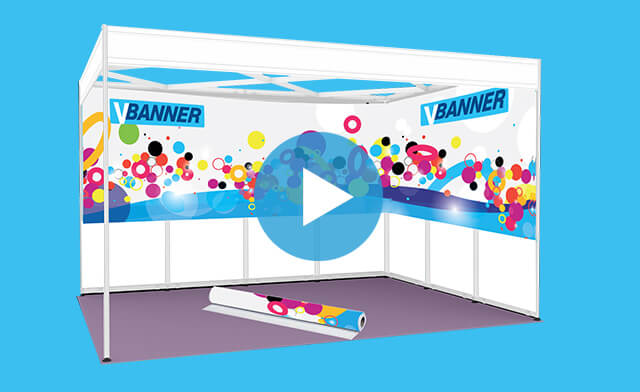 Hook and loop fastening supplied

Great value

Re-usable
Seamless, continuous

No tools or experience needed

Full height available
Step 1
Mate your hook-&-loop tape and cut into100mm - 150mm strips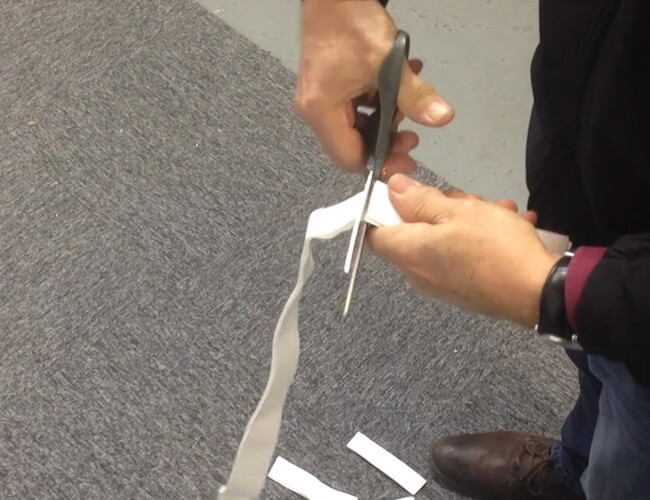 Step 2
Space these "pads" of hook-&-loop fastening out on the framework of your shell scheme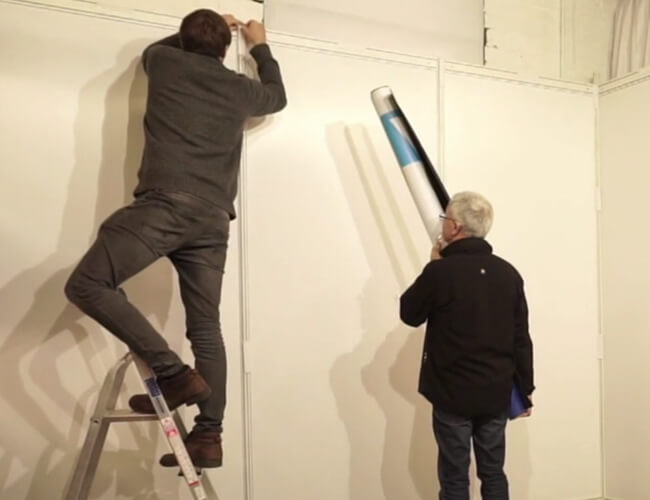 Step 3
One person holds the roll of VBanner while the other sticks it in place at the top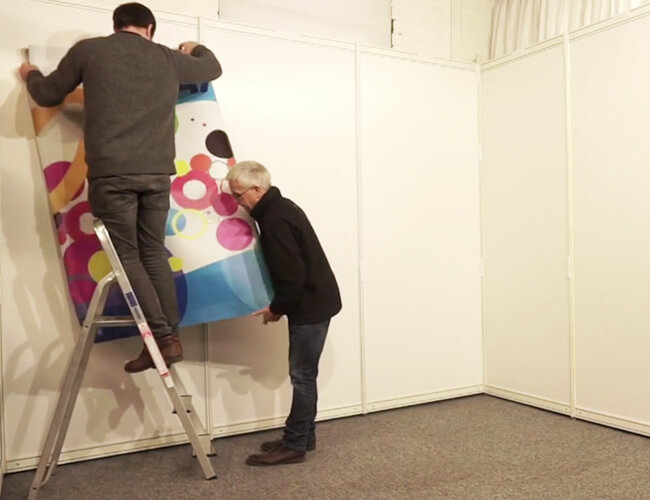 Step 4
Stick the lower pads to the VBanner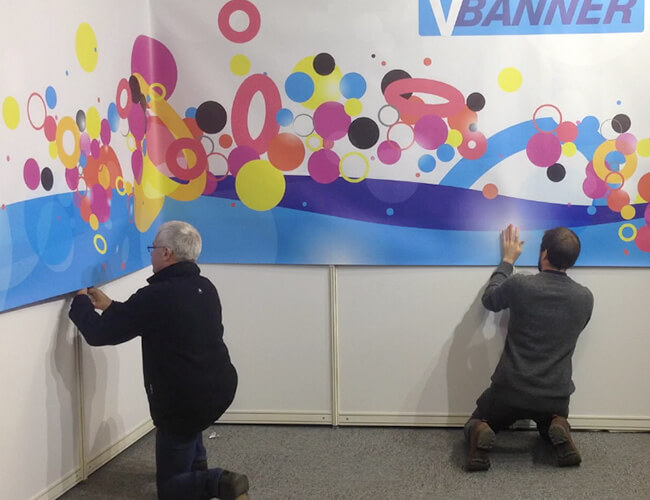 Step 5
Adjust for tension peeling the hook-&-loop tape and re-mating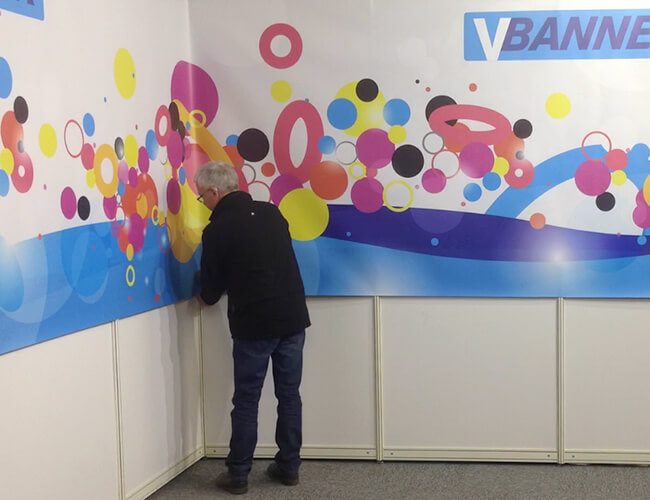 Gallery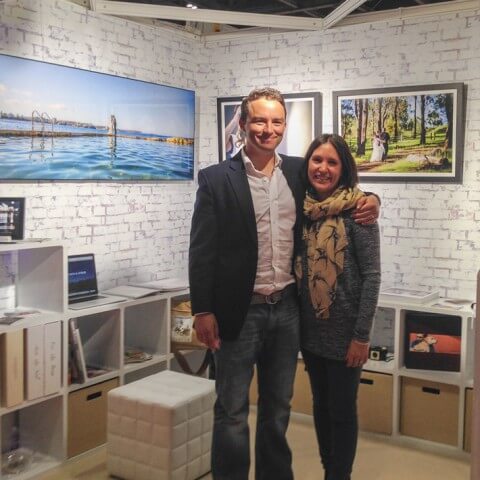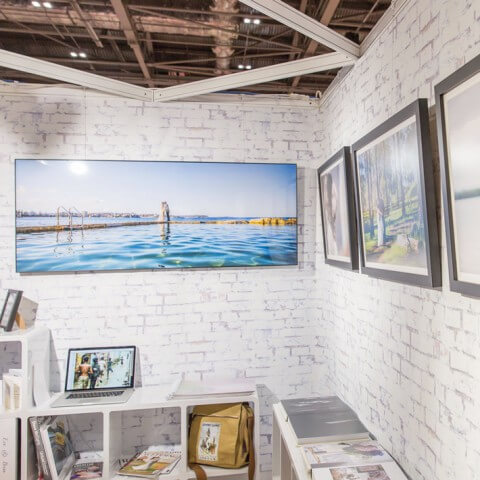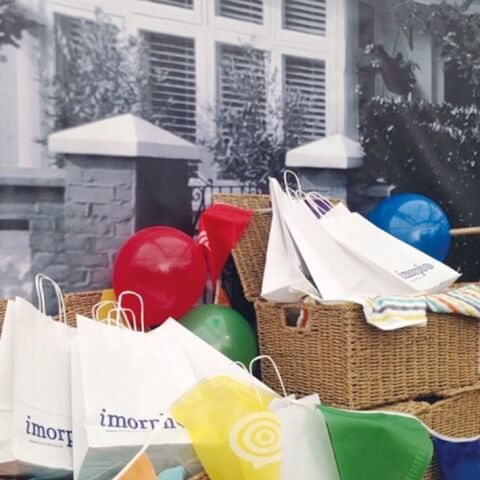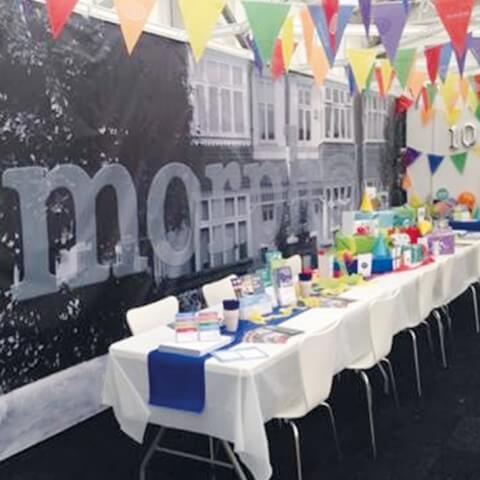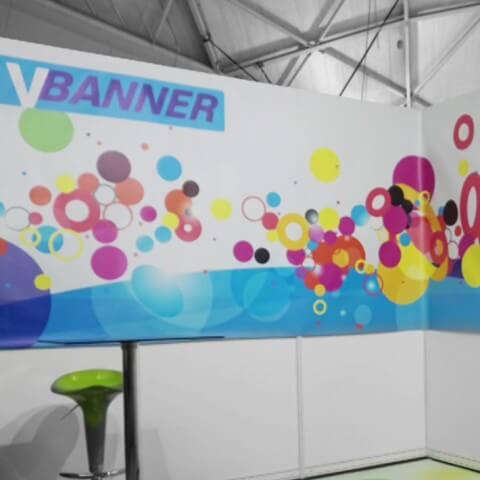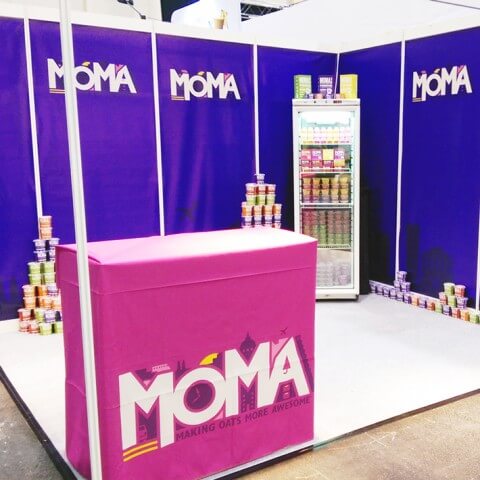 Testimonials
Fresco provided a fast, efficient and very friendly service. Our banners looked great and certainly attracted more interest in our show stand. It was clear to see having done previous shows without, that bright vibrant banners draws more attention to the stand. I will definitely be using Fresco in the future.
George F Randolph
Managing Director, PCS Technology
VBanner customer
Just wanted to say a quick thanks for all your help with the backdrop to my stand. It looked awesome and more importantly it didn't fall down at any point. Despite the stand structure sitting quite proud the screen sat flush.
Richard Murgatroyd
Founder, Murgatroyd Photography
Vbanner Customer
We were delighted with the banner! As I am sure you and your colleagues will recall we were nervous about the vast size of the image and whether or not it would be pixelated but I genuinely couldn't believe the quality of the print. It looked brilliant. It was really easy to put up and down even given the size.
Mhairi McRae
Marketing and Communications Lead, iMorph
VBanner customer