WHY FRESCO?
Thanks for taking an interest in Fresco.  We know you're busy so we'll get straight to the point. You probably want to know what we do and what it is about Fresco that makes us different. Well in some ways what we do is what makes us different!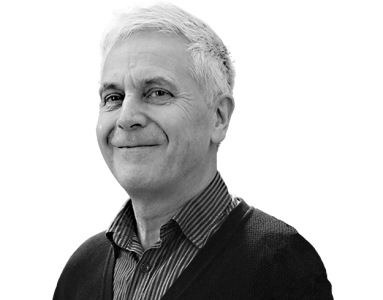 For over 25 years Miles Harris (MD) has been providing our lovely customers with all the print and display products they could need.  But in between he's been sneaking off to his workshop to dream up new and exciting products (see we invent). What Miles and his team have created is a company that doesn't just supply but has the ability to invent and manufacture.  This gives you so much choice you probably don't know where to start! That's where the Fresco team come in, ready to help and support. They will ensure that you get the best solution possible, whether that is an off the shelf product, a fabulous print or something completely bespoke to you.
If we've caught your interest, we hope you will read on to learn a bit more about Fresco
WE INVENT, MANUFACTURE, DESIGN AND PRINT
Here at Fresco we like problems..What may appear to be a stumbling block also holds the potential for a new solution. This ethos has enabled us to create a series of successful and unique products, including the original PictureWall, the Street Feet and SaferFitterGreener road safety training kits and the revolutionary new display systems Curvorama and ShowSuit. As well as inventing hardware we offer world-class design and a very wide range of print technologies. So bring us your problems.  Bring us your dreams!
WE LISTEN
We operate an open door/phone policy to our customers.  Whether you have a design question or you need some advice on your exhibition space, you can talk direct to whoever you need to. That might be the design team or the MD. We know customers value personal service and that you want to be heard.  So we PROMISE to listen! Taking the time to understand your needs ensures that we can achieve the best product and design for you. We have a wide variety of customers, across a range of industries.  We can also bring a breadth of experience to every project, enabling us to advise you with confidence.
"Fresco is a listening company that has been a joy to work with. Supportive and highly professional, a warm personal approach and smaller size, means we have had input throughout the process, as part of a genuine dialogue." Jo Daly – Deputy Head Teacher – South Craven School
ABOUT FRESCO GUARANTEE
We understand that exhibiting can be fraught with stress.  The last thing you want to do is worry about getting your display system, so we bend over backwards to make certain that you will get what you ordered on time, or ahead of time, every time. As well as manufacturing innovative Fresco display systems, we have selected and tested the best display products from around the world. This means you get maximum choice and we can stand squarely behind everything we supply. Guaranteed hardware, guaranteed print, guaranteed service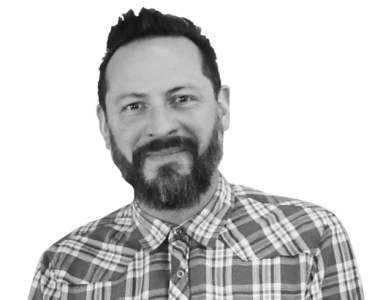 Dom Tracey – Artwork Support
Fresco is the complete package with full support:
Full technical support for artwork preparation
Full after-sales service
Expert design studio
Fast turnaround times
Online shop
Detailed package quotations
Replacement graphics for virtually all existing displays
HERE TO TALK (NOT JUST ABOUT FRESCO)
Would you like to join the many satisfied businesses who use our quality service?  Then give our friendly team a call on 01422 886883 or drop us an email on info@fresco.co.uk