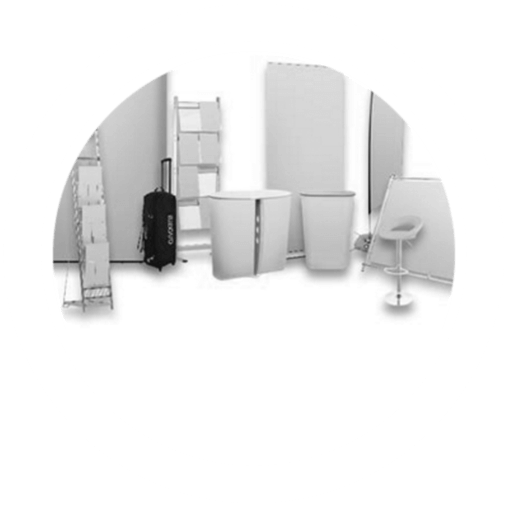 Portable exhibition displays
Exhibition displays come in a wide range of options. Fabric displays offer a unique and extremely portable option that has many unusual shapes. Aluminium frame displays are classy engineering systems, Curvorama is the most versatile display system in the World. Pop-ups are a classic, curvy favourite and folding panels are a tried-and-tested standby.
The widest choice of portable stands
With over 25 years in the business, Fresco sells the best in portable exhibition displays at the best possible prices. Fresco prides itself on helpful support. Exhibitions are about exposure and unforgiving deadlines – let our experience reassure you.  All our displays are printed and finished in the UK by Fresco using the best print technologies. This in-house capability and wide experience means that Fresco can meet the tightest deadlines on exhibition displays. Fresco's range of modular displays offers ideas and solutions for everyone.
Our display stands do not compromise on quality. Nor does our display print. Fresco is a leading UK supplier of all types of portable display systems but also designs and manufactures unique graphic display systems and shell scheme liners.
Artwork support
Artwork templates are available in the downloads tab for each product or on request. Just drop your files into the Upload Area (top right on any page on our website) and we will check it free of charge and send you a PDF proof.
You can find more technical information on our Artwork Support page for setting up in Adobe InDesign, Illustrator and Photoshop.
As a greener, cost-effective alternative Fresco offers a full re-graphic service.  We can fit a new print into almost any type of portable display.
Please contact the Fresco team if you have any questions or just need a bit of advice  01422 246634