Banner stands
Our comprehensive range of banner stands has something for every event or occasion.  Lightweight and easy to assemble banner stands are cost effective and ideal for conferences, trade shows and exhibitions.
See below for more information on each type of banner.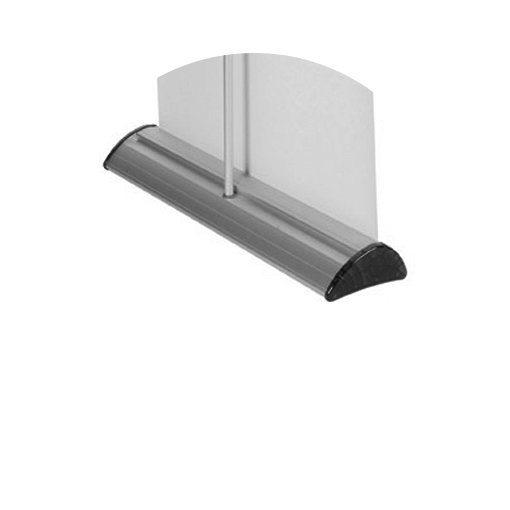 Banner Stand Displays
Roller banner stands
The Industry Standard. This is the most successful portable display category of all. The graphic rolls itself back into a base unit for transport and storage.  In widths from 600mm to 2000mm there is likely to be a roller banner for any event.
Cassette banner stands
A special type of roller banner.  The print is housed in a removable cassette. This lets you swap your image at the drop of a hat by sliding a different cassette into the base unit.
Tension banner stands
Graphics for these stands roll up separately to the frame. These range from simple, lightweight units like Vortex to large fabric displays such as the Pegasus.
Outdoor banner stands
Outdoor banner stands come in a variety of options and sizes and are ideal for use at events such as festivals, agricultural shows and sporting events.  Many have hollow bases which can be filled with sand or water to weight them down, others can be pegged down for extra wind resistance.
Rigid banner stands
Designed to support a variety of rigid materials these banner stands or holders can be used in multiples to hold wider graphics.  Generally used for more permanent or semi-permanent displays as they don't roll up for transportation.  They can easily carry different graphics on each side.
Fresco is a leading UK supplier of all types of graphic display systems we design and manufacture backdrop display stands and shell scheme liners.  We do not compromise on hardware and print quality and pride ourselves on our excellent customer service and will always be happy to speak to you and advise and support you through the process.
Please contact the Fresco team if you have any questions or just need a bit of advice  01422 246634