Lightboxes
Freestanding lightboxes utilise LED lighting, for a dynamic addition to any space.  Ideal for trade events or retail spaces alike, they will grab attention wherever you need it.
Our range of freestanding, portable and quick to deploy IllumiGo™ light boxes will fit any occasion. push-fit dye-sublimated graphics make a striking statement.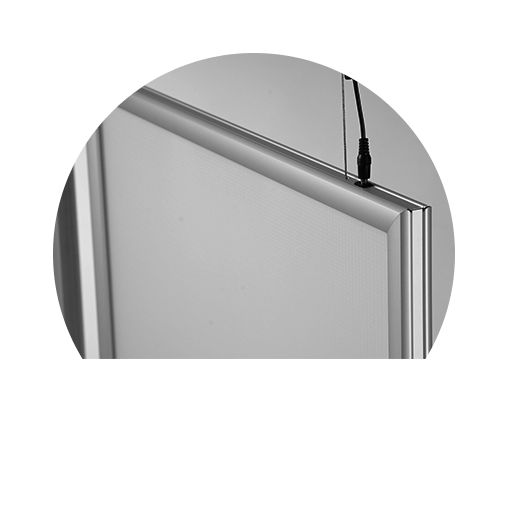 Lightboxes
Lightboxes illuminate high-quality fabric graphics that can be easily replaced when your message changes. Available in a range of sizes.
Artwork support
Artwork templates are available in the downloads tab for each product or on request. Just drop your files into the Upload Area (top right on any page on our website) and we will check it free of charge and send you a PDF proof.
You can find more technical information on our Artwork Support page for setting up in Adobe InDesign, Illustrator and Photoshop.
As a greener, cost-effective alternative Fresco offers a full re-graphic service.  We can fit a new print into almost any type of portable display.
Please contact the Fresco team if you have any questions or just need a bit of advice  01422 246634
2307