ShellTac
Clever, unique and very portable. Entry-level price.
Made-to-measure, floor-to-ceiling graphics. Easy smooth-on, clean peel-off.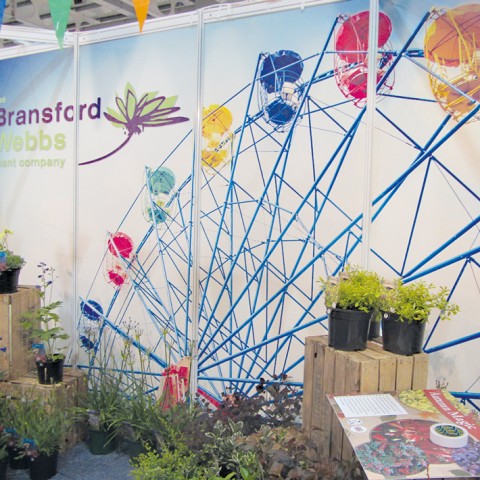 Easy professional finish
Just peel off the backing paper, smoothing down as you go. Unique air channels get rid of bubbles. Strong, fire-retardant and dimensionally stable, ShellTac won't rip or wrinkle.
Find out more
Matching PictureFloor graphics
Tough, non-slip ShowFloor has tiny clever adhesive dots like ShellTac. Seamlessly cover your entire floor or make any shape you like with ShowFloor
More about Floor Graphics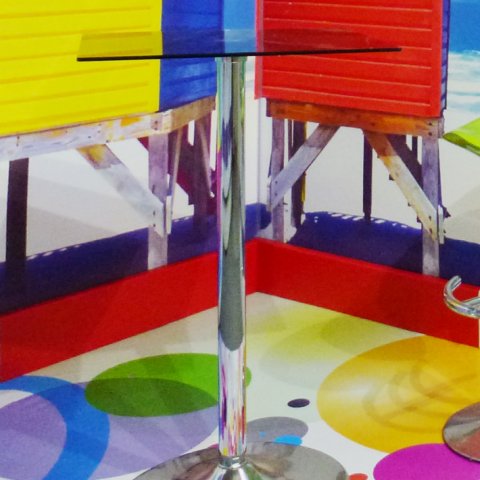 ShellTac graphics for shell schemes look as professional as rigid, printed panels. They are, however, less expensive and, because ShellTac comes in one compact roll, you DON'T need a VAN. Clever, tiny adhesive dots make ShellTac easy to apply.  Air bubbles are simply smoothed away. ShellTac comes pre-cut to the exact size of your shell scheme panels. The uprights of your shell scheme remain visible. After the show panels peel off cleanly leaving no residue. This is a single use graphic solution.  ShellTac can also be used to cover doors, cupboards etc.  This means that it is often used in conjunction with our other products especially with Curvorama. Although ShellTac can be removed cleanly and without damage to itself, it is difficult to re-apply the backing paper.  This is why we say it is a single-use system.  However some of our ShellTac customers do not remove the backing paper and re-use ShellTac using double-sided tape to fix it in place.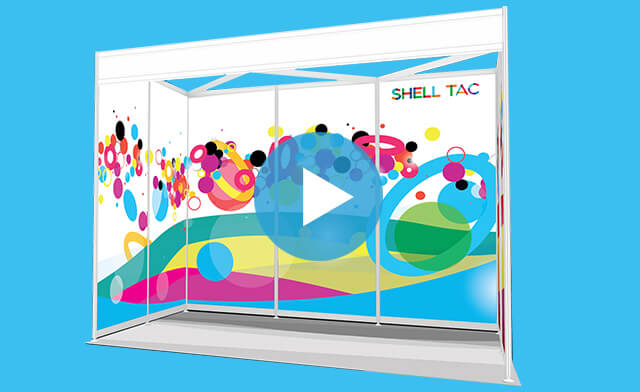 Just one light roll to carry

Portable by car, bus, train, plane...even cycle

Entry-level price
No tools or experience needed

Tiny adhesive dots make application easy

Vibrant colour print
Step 1
Peel 50mm from the top of the panel and fold paper back straight-edged and flat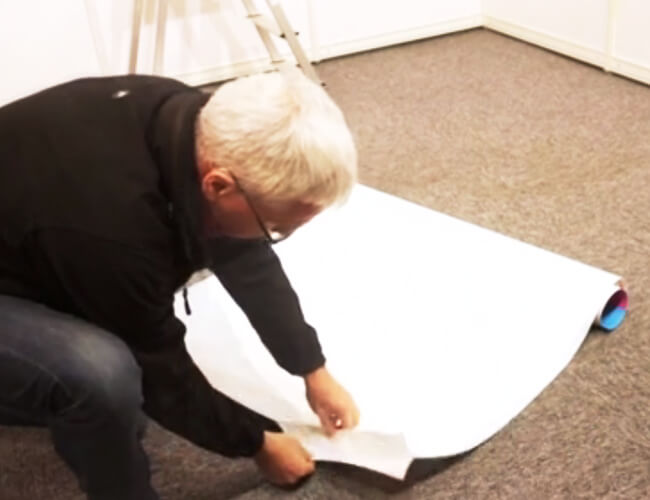 Step 2
Stick top of ShellTac panel immediately below top rail of shell scheme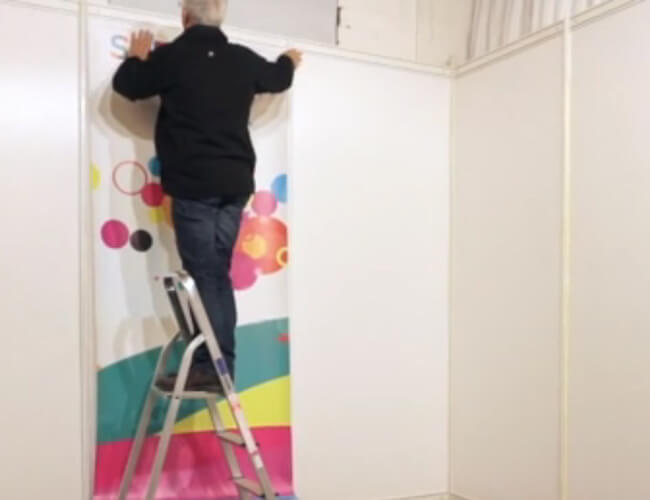 Step 3
Make certain ShellTac panel edges line up with shell scheme's uprights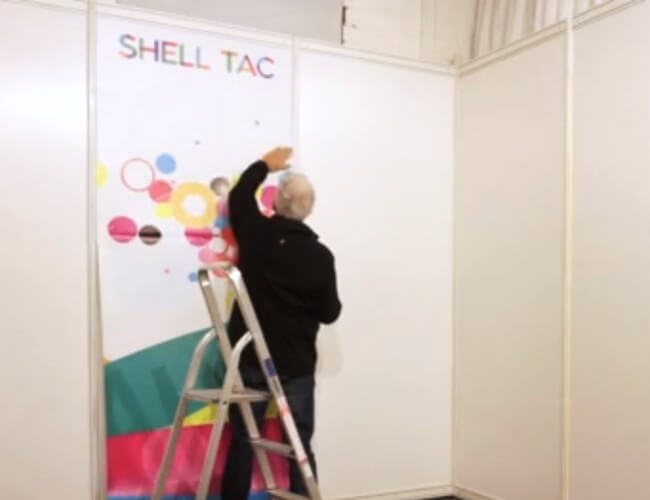 Step 4
ShellTac can be repositioed as necessary to line up just so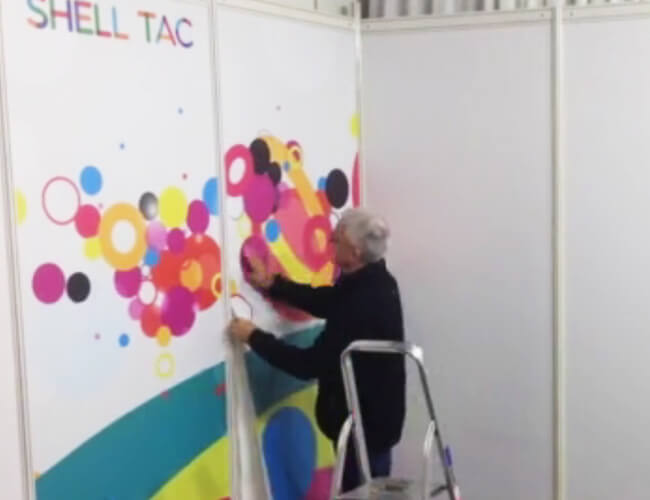 Step 5
Peel the backing paper down, smoothing out any air bubbles as you go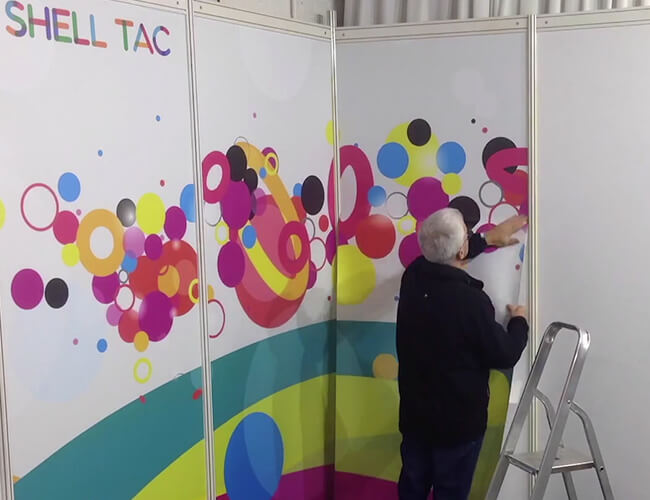 Gallery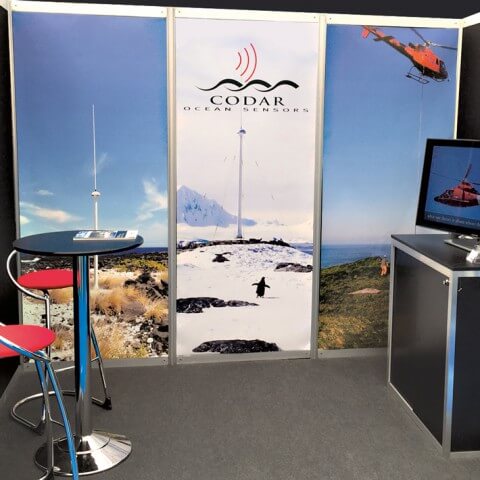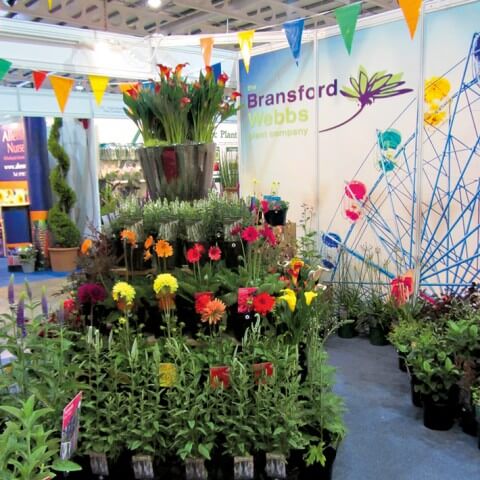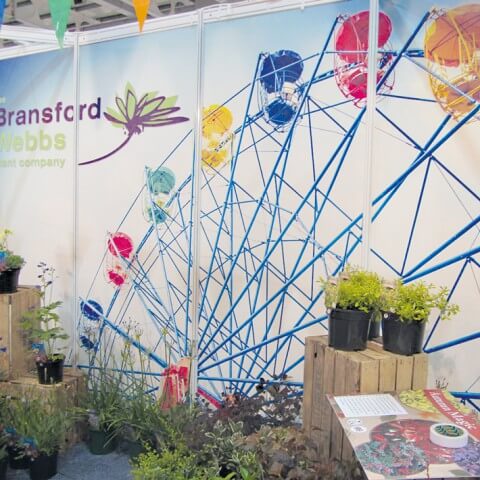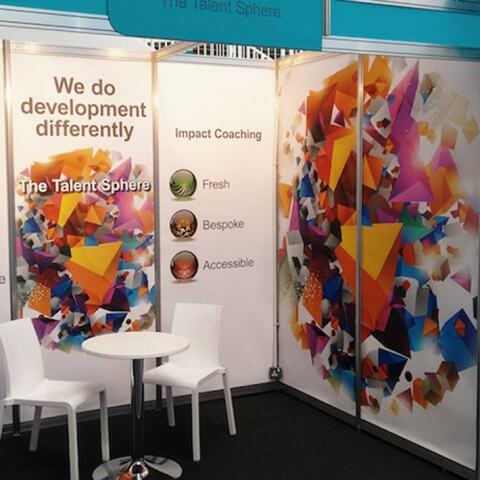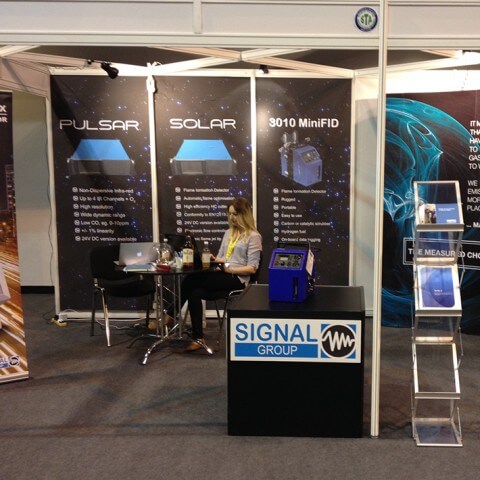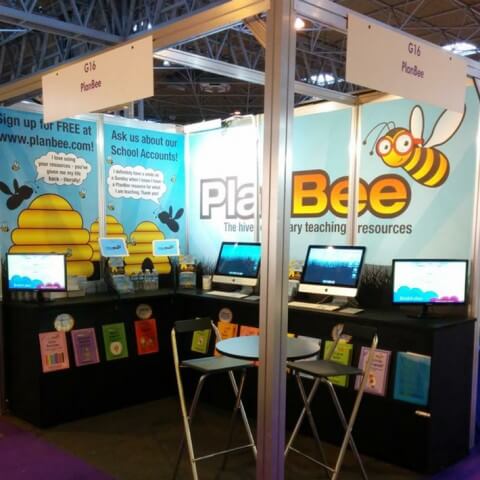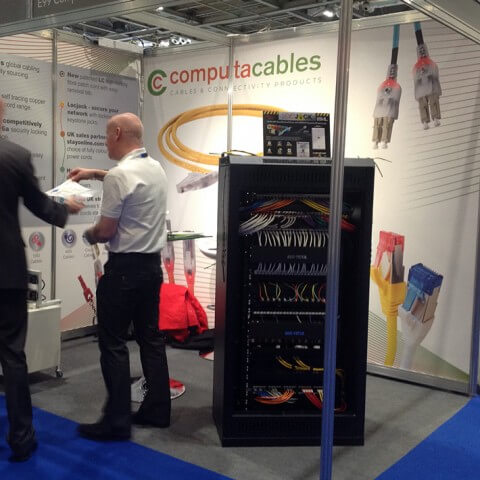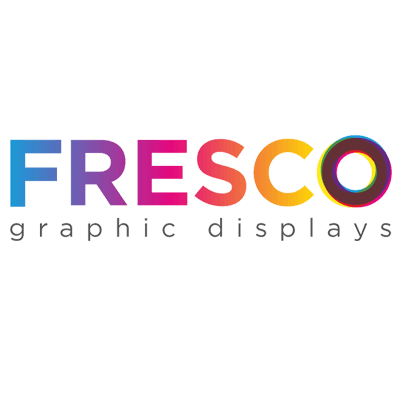 Testimonials
Once again, we were very happy with the service and quality of product received from Fresco. The staff have been very helpful in ensuring that the artwork we provided met the criteria for the ShellTac panels and were happy to answer any queries we had. The end product looked excellent, and the printing quality resulted in a vibrant backdrop for our stand
Suzanne O'Neill
Marketing Coordinator, The Bransford Webbs Plant Company
ShellTac customer
Hi Fresco, Everything went really well and the post-show period has been really busy for me. here is a pic of the stand - I was really pleased with how it looked and with the ease of set up, Many thanks again for your help and work on this.
Lara Roche
Owner and Founder, The Talent Sphere
ShellTac customer
We were very happy with the ShellTac panels and they looked excellent when used for the back of the stand. We were pleased with how easy they were to attach and no issues with removing them at the end of the show. I am sure we will be in touch again next year when we are looking at planning for next year's show.
Suzanne O'Neill
Marketing Coordinator, Bransford Webb
ShellTac customer