VBanner
Visual Impact starts here
Continuous graphics. A re-usable solution for all types of shell scheme.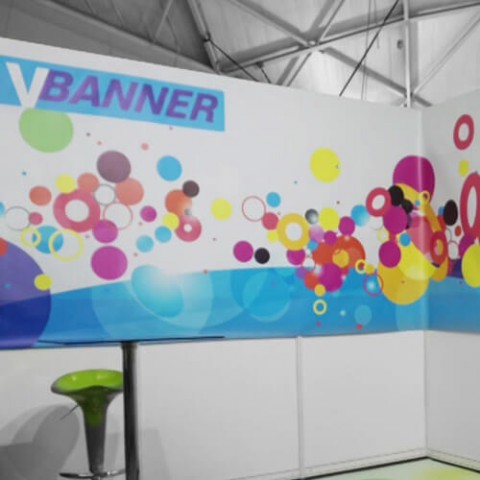 Universal, seamless, very cost-effective
VBanner offers different fastening options but hook & loop fastenings let you adjust your VBanner to hang just right.
Find out more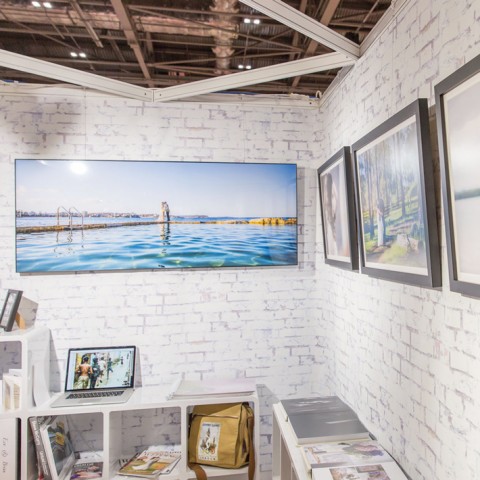 VBanner works with all types of shell scheme - wooden ones, aluminium ones and cloth-covered ones. Giant, seamless pvc print supplied on a cardboard roll in a choice of widths. 1600mm covers the part of a shell scheme where most people look and fits easily into most cars. 2400mm covers your booth from floor to  ceiling.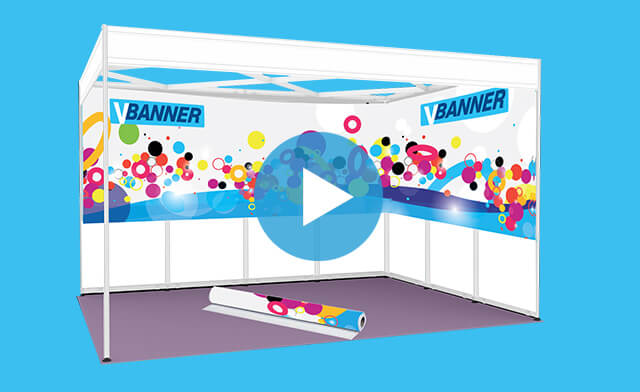 Hook and loop fastening or double-sided tape

Great value

Re-usable
Seamless, continuous

No tools or experience needed

Full height available
Step 1
Mate your hook-&-loop tape and cut into100mm - 150mm strips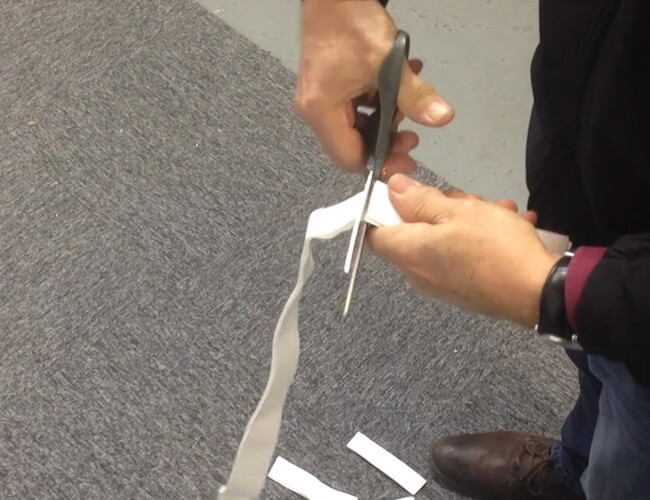 Step 2
Space these "pads" of hook-&-loop fastening out on the framework of your shell scheme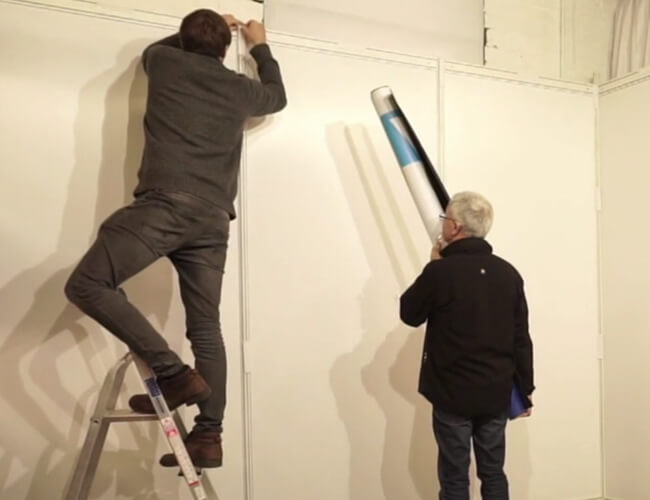 Step 3
One person holds the roll of VBanner while the other sticks it in place at the top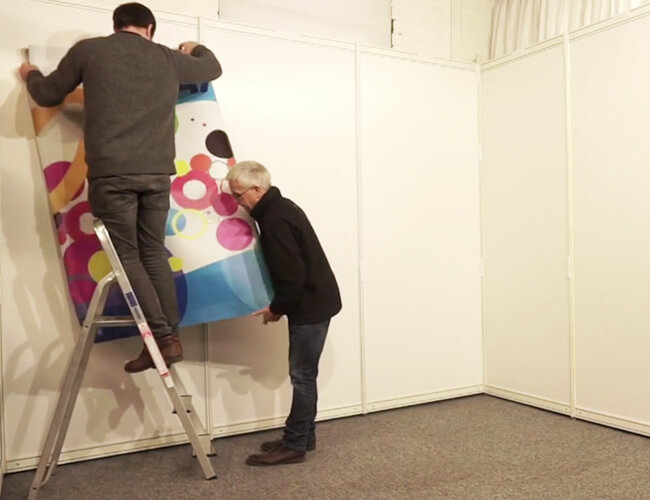 Step 4
Stick the lower pads to the VBanner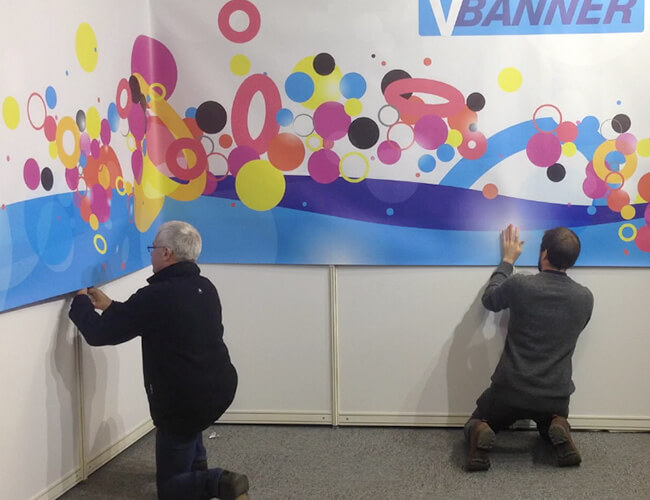 Step 5
Adjust for tension peeling the hook-&-loop tape and re-mating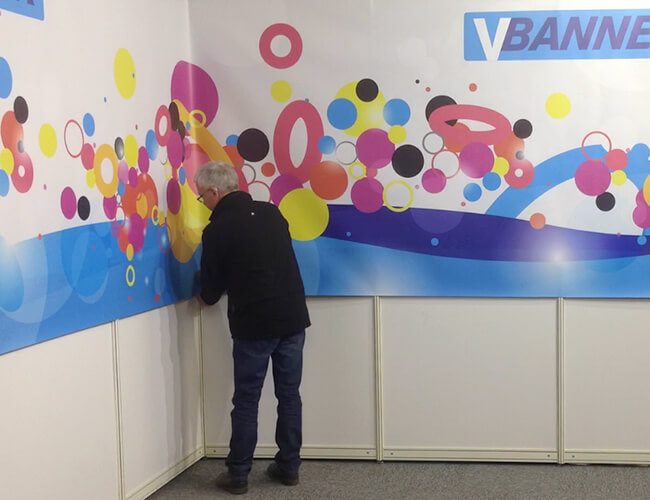 Gallery