6th April 2018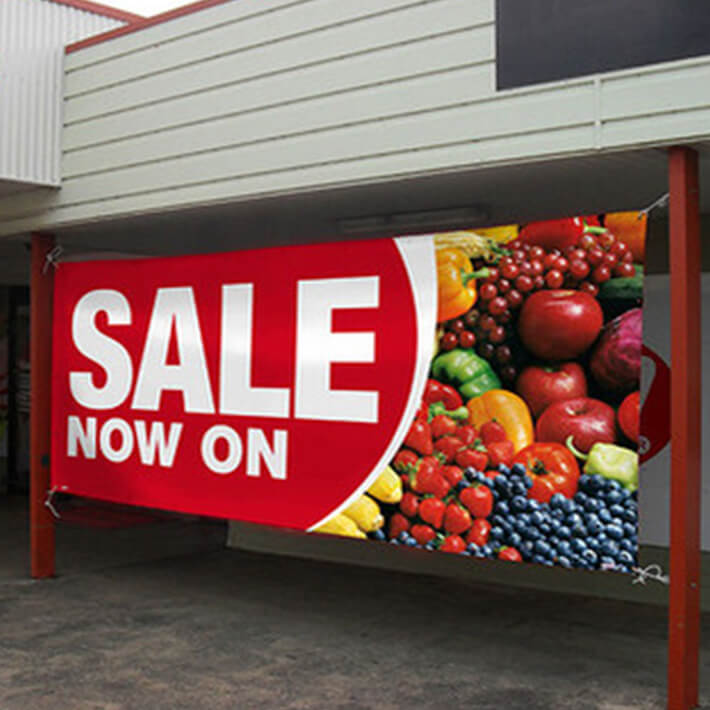 Large sized printing can be difficult to get hold of, thankfully here at Fresco we offer a few options to fulfill all of your big print needs!
Building wraps are the largest of large, they're the biggest thing we offer . These can be made to a size and imagery that you require. Their PVC material means that they are ready for all types of weather. This material is also mesh so that if the wind catches then it won't blow away. We can also organise the means to get the wrap installed for you too.
The smaller sibling of the huge building wraps are the vinyl banners, these are much more common and you probably see them out and about often. These are perfect for all weather advertising and can be easily attached to a railing or posts. Bright high impact imagery is best, it is a way to easily draw the eye. We supply reinforced eyelets with bunjee cords or wire to stop the unsightly falling banner problems.
Window and wall graphics are part of our large print array. The larger wall graphics can really make a statement to an office or reception area. We've been  installing  them to brighten up school corridors too. We've had wall graphics that have been installed for 4 years, they really are long lasting but also easily peel off. The window graphics are made from slightly different materials, you have a choice of media, translucent, greybacked and whitebacked. Each of these options are also long lasting and easy peel off. As big print goes these are great options to fill up otherwise unused space.