31st March 2016

The iPad holder that's hard to resist.
An iPad holder can come in various guises   None are more unique than MoonBase.
MoonBase is a versatile and secure unit,  suitable for housing Apple iPad and Samsung Galaxy tablets.  It is ideal for point of sale, at home in the lounge or in office or event environments. Available in choice of colours with a weighted base that provides excellent stability for table top or desk display. Static fixing is also available to mount onto a  counter top if required. Continuous power can be achieved through our internal management system using your device's USB cable. We are sure that the approachable, tactile design of MoonBase that encourages interaction will make it a winner in exhibitions.
As anyone who has manned a stand or even been to an exhibition knows, the flow of prospective contacts is very variable.  Sometimes there will no interest for a while, sometimes perhaps more interest that you can handle.  That's where MoonBase could be a great help.  Tactile and hard to resist, MoonBase can be your silent – or not so silent – salesman.
See other iPad holders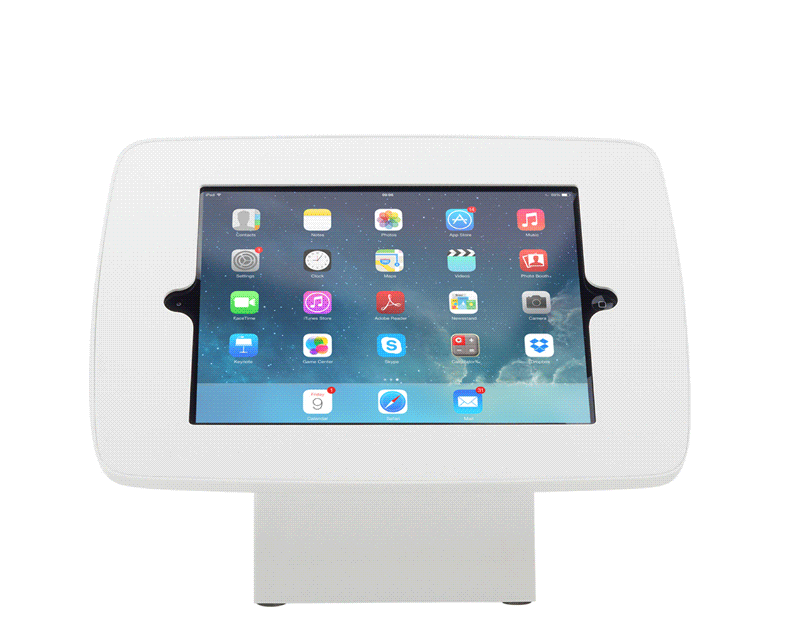 products