3rd April 2018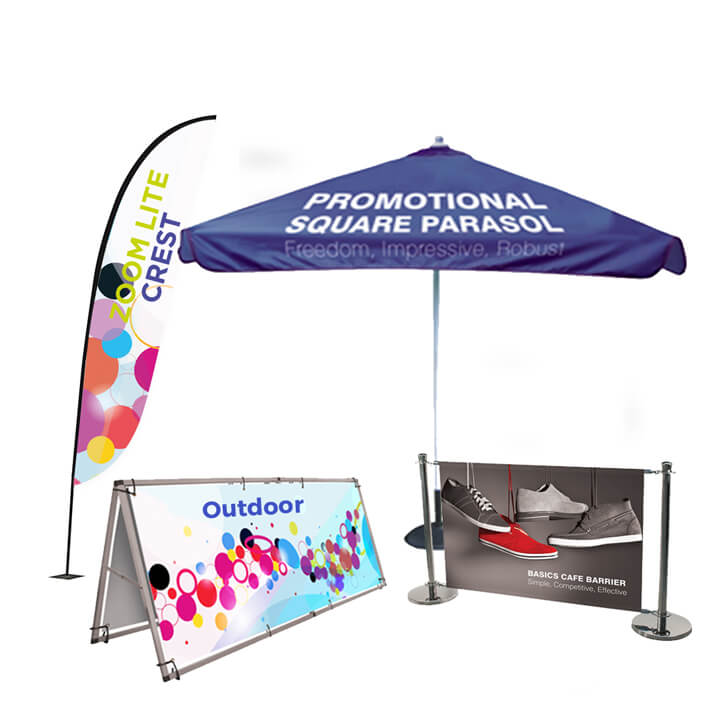 Well with the summer season fast approaching, despite the English weather not agreeing, it's about time to start thinking about how your company's outdoor summer events will be kicked off. Advertising outdoors can be difficult when you're used to indoors but it's something you mustn't forget. As always too many unfamiliar options can cause confusion so we just wanted to get rid of some of that confusion.
Firstly you need to be sure of the event and the space you have, or weather you would just like some simple pavement signage. As with any exhibition you need to be sure that the items you are taking will fit into the space. There are many sized options available so that you can chose what suits you best. you could also be just looking for some seasonal items to use outside your shop.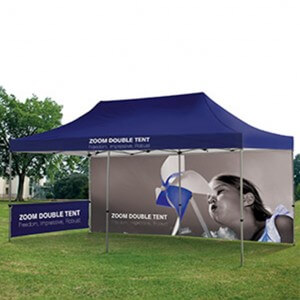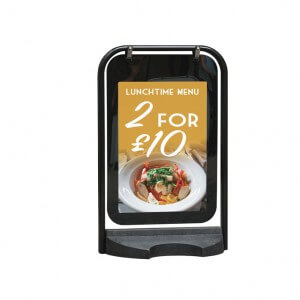 Secondly what kind of display do you want? We offer everything from tents that can be customised to your branding specifications, these replicate the feel of a shell scheme stand and also provides a little protection from the temperamental weather.  To large horizon signs which would be a great banner to use for distance visuals in a field signposting a destination. If you want smaller and more portable options we have the aptly named Stowaway which is a pop up so it has very little assembly and is lightweight as well.
If you're just looking for outdoor signage for your cafe/shop we offer that as well. There are various pavement signs from the classic swing sign to a more wind sturdy H20 weighted sign and of course the charming chalk board.  If you have a larger area available and want to mark off a seating area we have these cafe banners. If you're inventive then these can all be used inside, the cafe banners can be transformed in to queue markers too!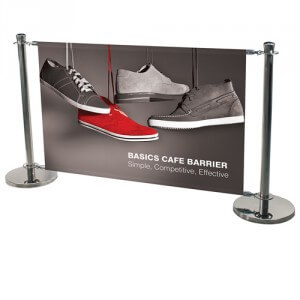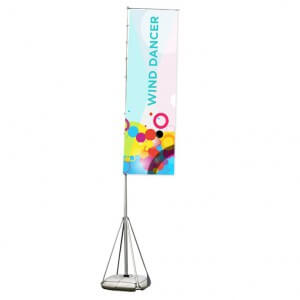 Flags can be a great eye catching devices. They're taller than most other displays so immediately give advantage. Outdoor with the wind blowing through them they can make your stand look very attractive! We have a series of bases to suit your needs, from water weighted so it doesn't fall over in the wind to anchored for use in bodies of water. If you have someone on foot handing out leaflets we also have the wearable flag. Again if you're savvy and buy the correct flag these can also be used indoors with the help of an indoor stand or a pole clamp, attached straight to a shell scheme meaning you can use it year round.
With all the choices available you are able to make a great decision into what you may need to utilise your outdoor area to its full potential. As always our sales team is on hand to talk through your options and decisions in order to make the most of your marketing displays and events so give us a call on 01422 886883