29th March 2018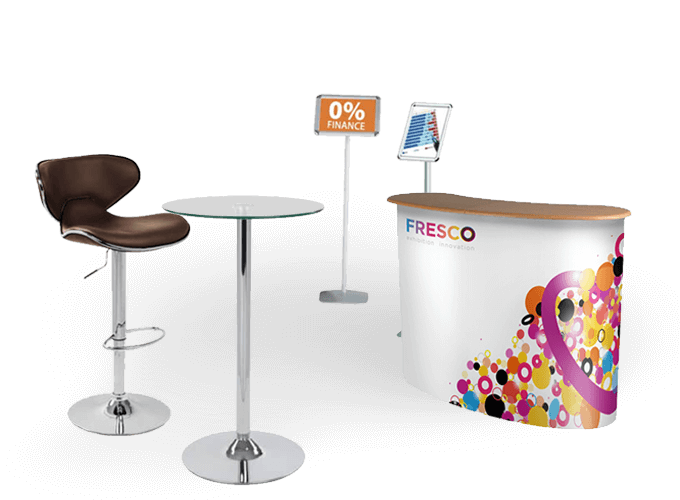 You may need something to help set your stand off from the crowd. You've got yourself one of our fantastic shell scheme liners that will already set you apart and make you look very professional but what more can you add to give yourself a little edge. Well we have a few suggestions here.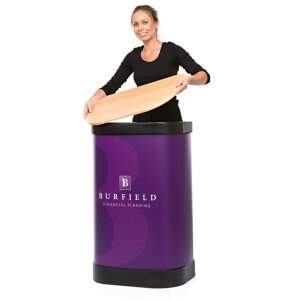 Zeus hard case with counter top conversion
This item is not only a great addition as a counter to your booth, it's really practical too! On it's own it is a large hard case, which is capable of carrying a lot of equipment to your exhibition. Our sales team will be able to advise you to exactly how many of them you will need to fit all of your things in. Secondly with the purchase of a counter top conversion kit and a graphic wrap it becomes a piece of furniture for your stand which you can leave leaflets on, fill out forms on and more importantly hide all your packaging in!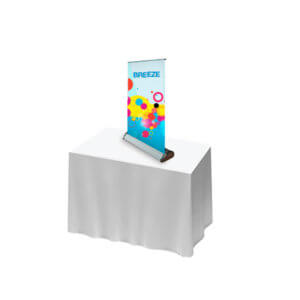 Breeze A4 desktop banner
These might not seem much but when placed on a counter near the edge of your stand they are handy to have smaller bouts of information on that people might not read on a larger background banner. Check them out here

Tables and Chairs
These help to reflect a professional office setting. If you have the type of product or service where people may be interested in a longer chat it might be nice to let them take the weight off their feet and for you to sit with them to go through their options.  We have lots of lightweight options for you here

Flags
We've written a few articles about the brilliance of flags to catch attention and here we are again. Flags are great because they are upright, striking and have motion. We have a few ways for you to utilise these to the best potential. For outdoor usage we have some weighted bases which means that they won't be blown away. For indoor uses there are steadying bases and we also have the poleflag clamp which allows you to attach the flag to the uprights of your shell scheme meaning that you have a height advantage on other exhibitors, you'll be super easy to spot. To make sure you have the right flag to suit your needs make sure you speak to our sales team.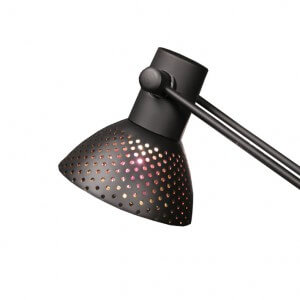 Lights
For when you want to shine a light on your stand, quite literally in this case. If you have access to a power socket then this could be a great way to highlight certain areas on your display, people will always look to the lit up areas first.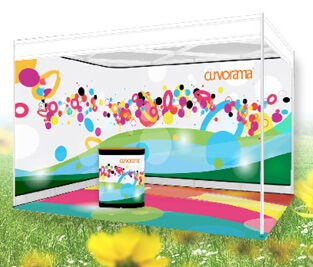 Floor Graphics
If you have a good bit of money left in that budget then floor graphics may be the choice for you. They a certainly striking as you can see from the image above they will really set you apart. If you sell a specialist product for example 'Swimming Pools' then the pool/water theme could be printed onto the floor graphic for you and that would really set you apart.