ShowSuit
Suit up!
One giant, seamless canvas. The most vibrant print you can buy. Total design freedom. Totally attention grabbing.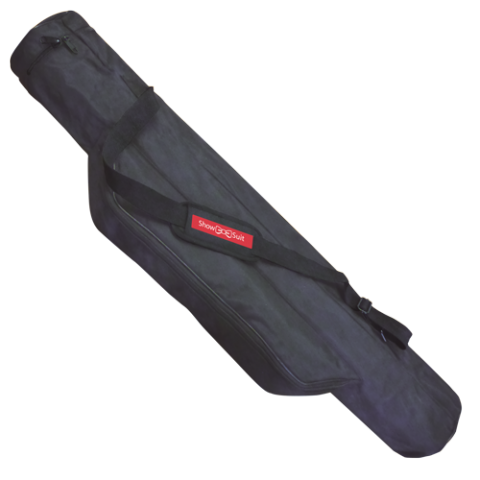 Small bag, very big impact
Enough ShowSuit to completely cover 10 panels - a 6 x 4 shell scheme for instance - fits into a compact over-the-shoulder bag. That's everything you need to turn those heads.
ShowSuit prices
What shell schemes were waiting for
ShowSuit turns a standard shell scheme into a huge stretcher frame for vibrant, tensioned fabric. It's the perfect solution to rows of uniform booths. Stand out and shine!
Get an instant quote for YOUR exhibition booth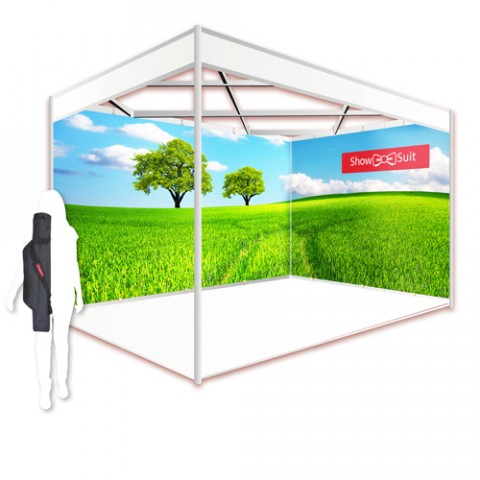 Revolutionary ShowSuit fabric system is the most portable, the most seamless, the most beautiful, the most cost-effective shell scheme liner on the planet.  Use it again and again. Because it's fabric, it's easy to pack and carry but hard to damage...in fact it's fully washable.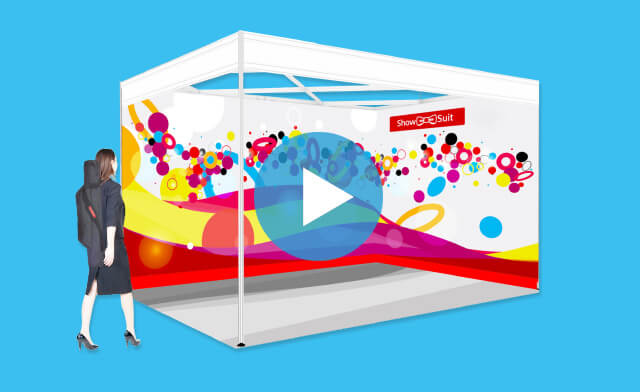 Add the finishing touch to your booth.
Add to basket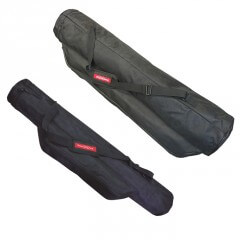 Tough, over-the-shoulder bags in 2 sizes for ShowSuit
Add to basket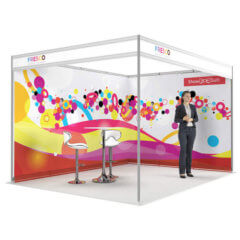 The most beautiful way to dress your shell scheme. Giant, seamless fabric print.
Add to basket
The lightest and the most compact

Only £150.00 per panel

Fully washable

Fully re-usable, fully re-cyclable
No tools or experience needed

Vibrant dye-sub fabric print

Seamless

Portable by car, bus, train, plane, cycle..
Step 1
Attach 2 top clips to each top rail and hook onto your shell scheme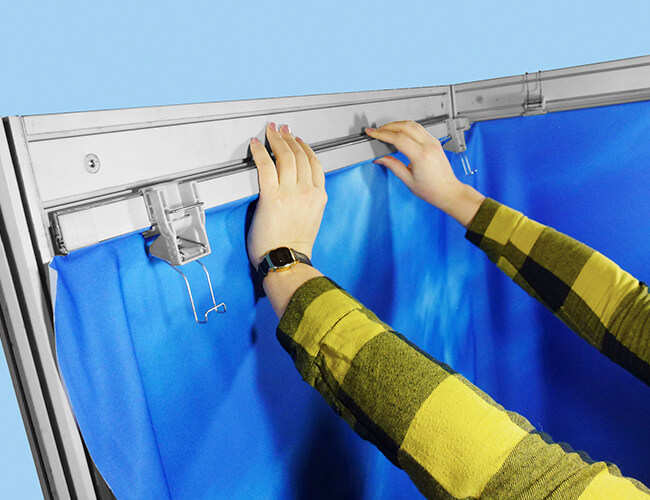 Step 2
Attach 2 bottom clips to each bottom rail and hook under your shell scheme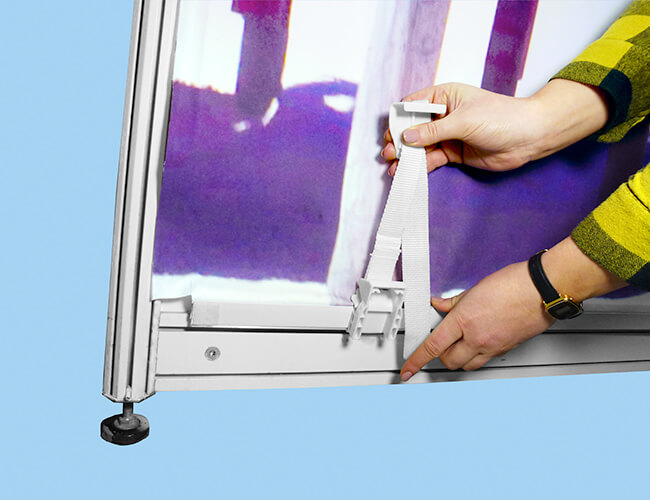 Step 3
Tension the fabric with the straps on the bottom clips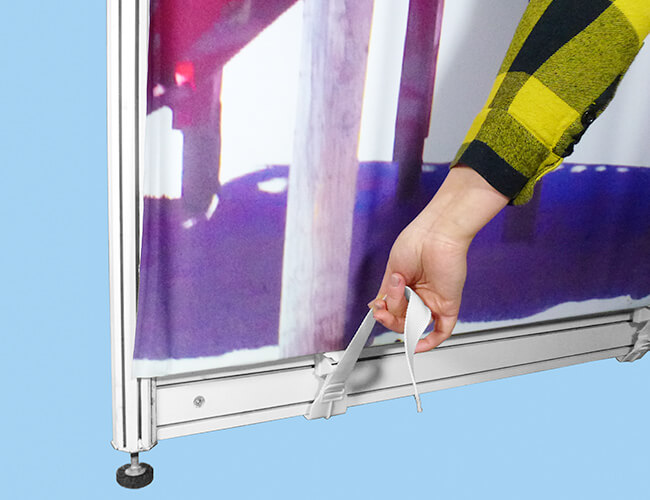 Step 4
Use the flexible extrusions to trap ends and corners into slot in uprights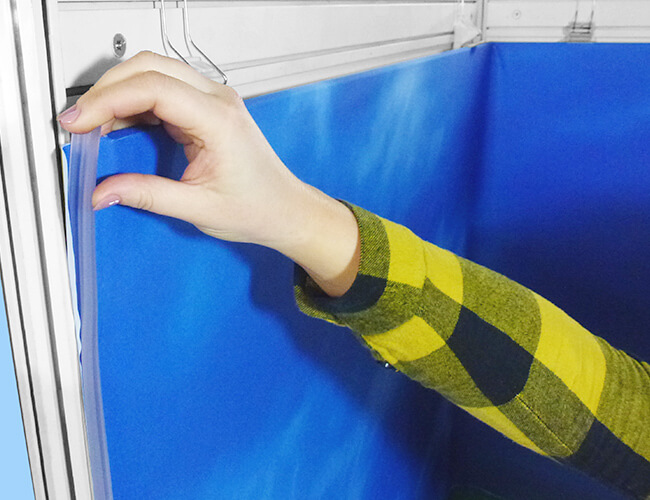 Step 5
Tidy tensioning straps into clips (if in doubt see video above)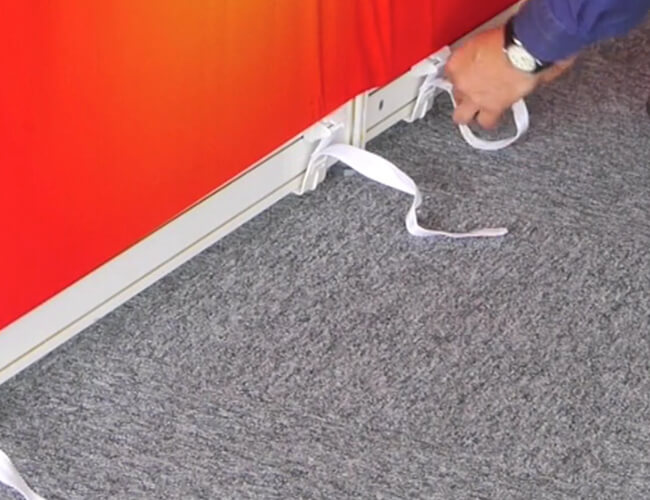 Gallery