Aluminium frame displays
ALUMINIUM FRAME DISPLAYS – LONG LASTING, STYLISH AND VERSATILE
Semi-permanent, modular aluminium frame displays for smart foyer, reception area, showroom, shopping mall or exhibition. Choose cloth, magnetic, translucent or rigid graphics. Special rigid, wheeled cases.
Add a table kit, LCD bracket, literature brackets, floodlights, extra panels etc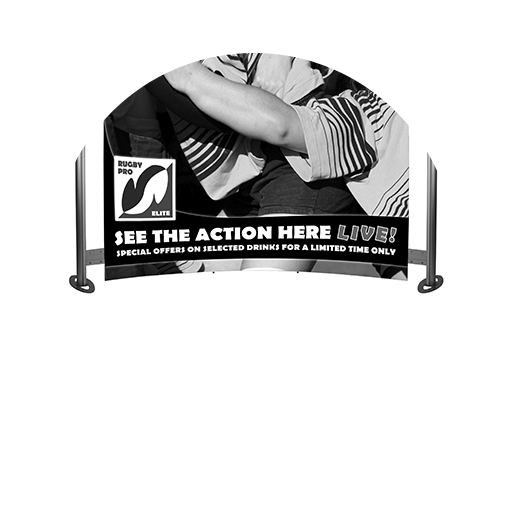 Aluminium frame displays
Aluminium frame displays are solidly engineered, modular systems that really make a statement. Assembly is not as quick as banner stands and pop-ups but is comparatively swift and uses simple tools like allen keys. Suitable for use in foyers, reception areas and shopping malls as well as exhibitions. Add monitor screens, literature racks, shelves tables etc.
Fresco is a leading UK supplier of all types of graphic display systems we design and manufacture backdrop display stands and shell scheme liners. We do not compromise on hardware and print quality and pride ourselves on our excellent customer service and will always be happy to speak to you and advise and support you through the process.
Artwork support
Should you need design or artwork we are specialists at designing for our products.  We can quote for design and offer free advice on setting up your own artwork.
If you are happy to supply artwork for your display (templates are available on request) just drop your files into the Upload Area (top right on any page on our website) and we will check it free of charge and send you a PDF proof.
You can find more technical information on our Artwork Support page for setting up in Adobe InDesign, Illustrator and Photoshop.
As a greener, cost-effective alternative Fresco offers a full re-graphic service.  We can fit a new print into almost any type of portable display.
Please contact the Fresco team if you have any questions or just need a bit of advice  01422 246634