Curvorama
Instant joins, instant curves, continuous graphics. Lines shell schemes AND free-stands.
No other display system can do this.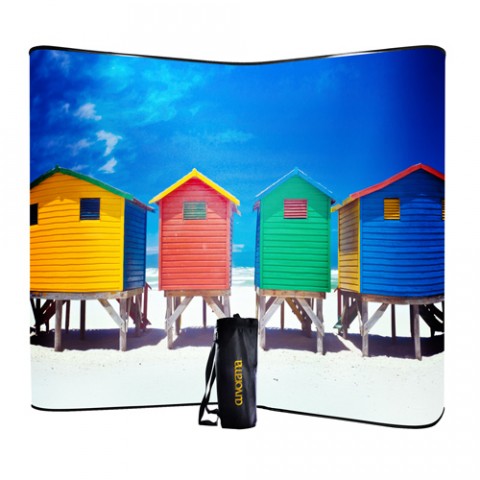 Shell scheme magic
Curvorama panels fit easily to your shell scheme walls to create one continuous graphic. Re-jig your panels for future shows...
Curvorama Shell Scheme Planner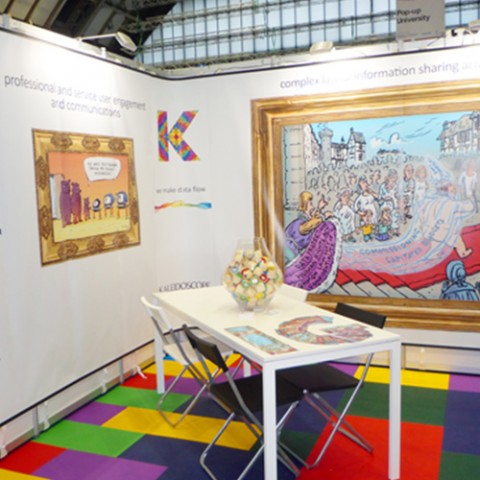 Curvorama does it all.  Mount Curvorama on your shell scheme walls one day, stand it on the floor as a curvy backdrop the next. Copes with any venue. Easy to afford, easy to carry and easy to set up too. Magnetic rails and self-aligning panels. Make Curvorama bigger or smaller, swap it around, curve it to a different shape. See what our customers have to say about how versatile Curvorama is.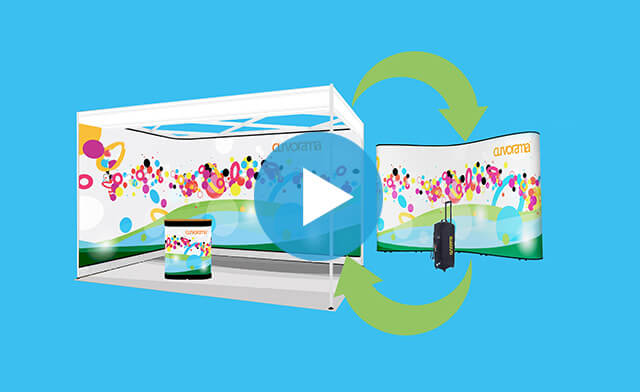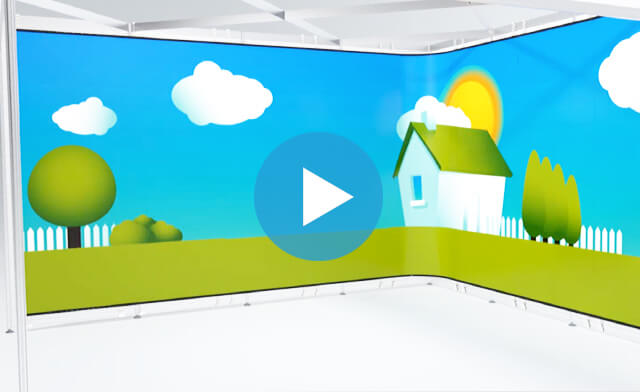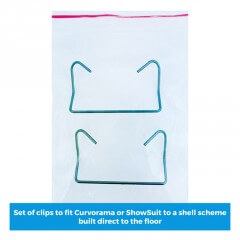 For use with shell scheme booths that are built with no gap under the bottom rail
Add to basket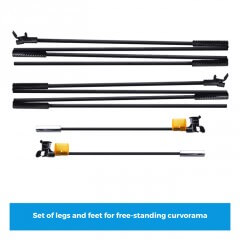 Legs and feet let you set up Curvorama anywhere. Pack inside rolled Curvorama panels
Read more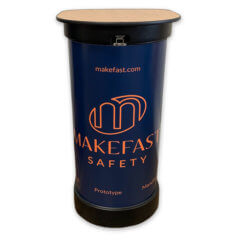 A compact, rigid, wheeled case that can convert to form a counter, either singly or back-to-back in…
Add to basket
Lines shell scheme exhibition booths

Great value - use it for all your events

Instant curves to create the shape you need

No tools or experience needed

Portable by car, bus, train or plane
Free-stands - individually or continuously

Self-aligning, continuous graphics

Lightweight and compact

Magnetically-assisted assembly

Change Curvorama to suit different venues
Step 1
Attach 2 top clips to each panel's top rail and hook onto your shell scheme.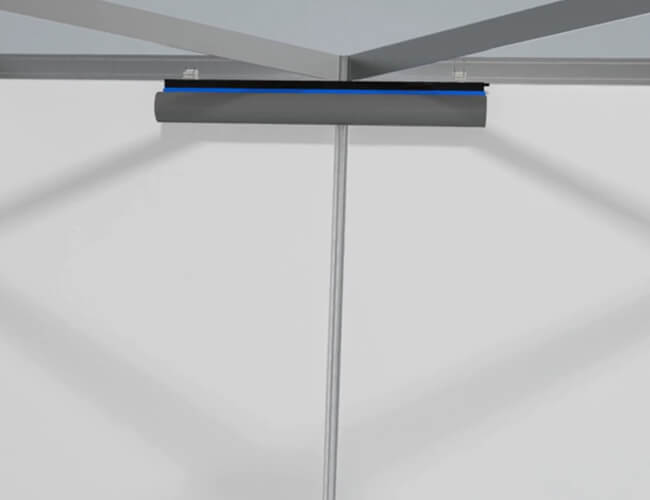 Step 2
Attach 2 bottom clips to each panel's bottom rail and hook under your shell scheme.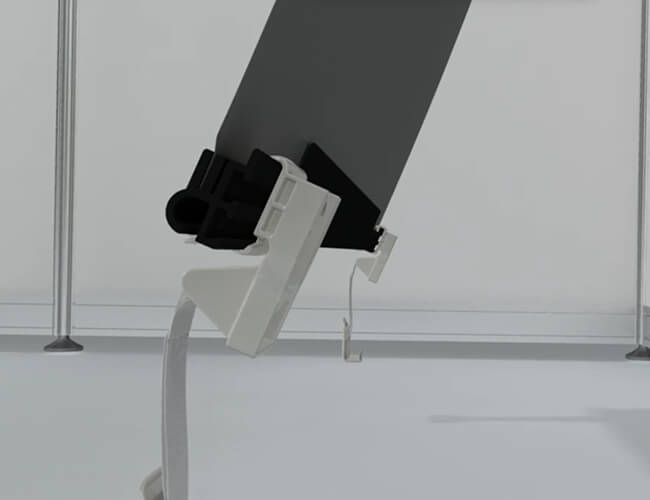 Step 3
Slide the panels together and, starting at a corner, tension them using the straps on the bottom clips.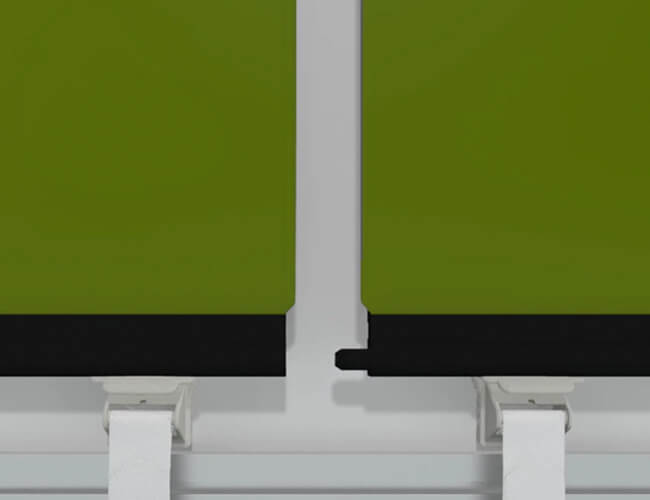 Step 4
Tidy the tensioning straps and the corner bungees out of sight (if in doubt see the Assembly Video)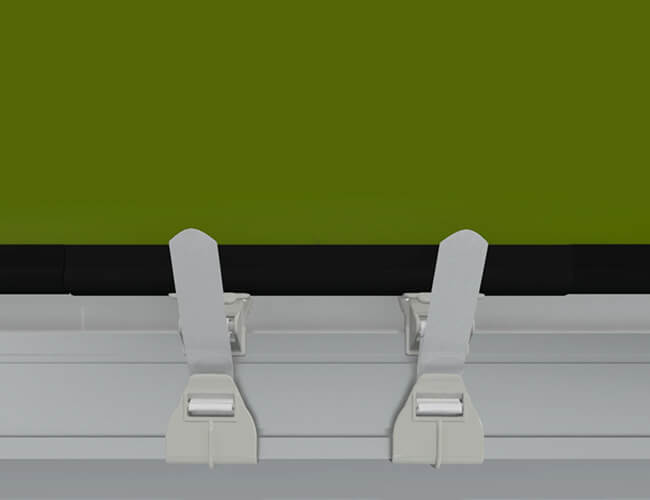 Gallery