10th April 2018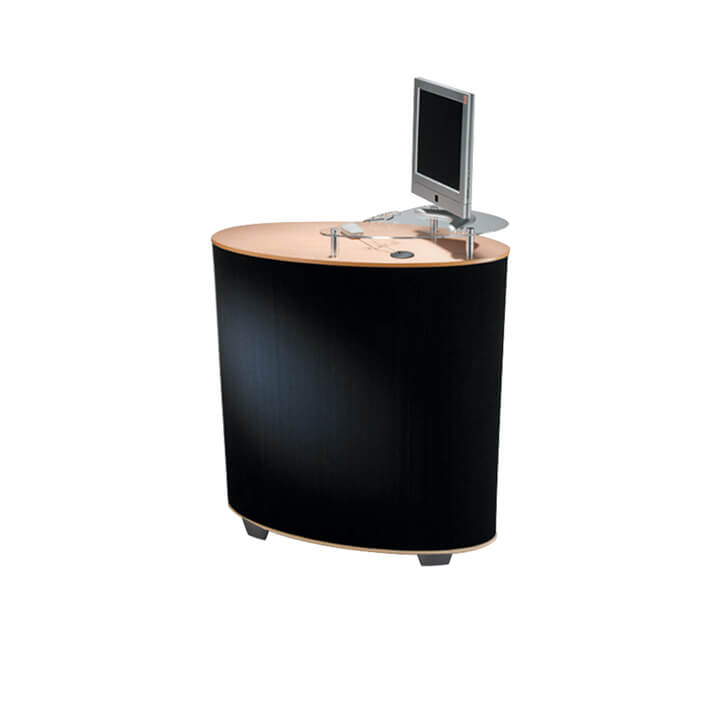 Here at Fresco we offer a lot of different counters. If you've ever browsed for a counter on our website then you might have had some difficulty with all the different options of wraps and materials available. We just want to clear that up for you so you make the best decision for your needs. On most counters there are two options:
Wood or Metal style Tambour wraps
These are the two options if you do not want a fabric covered counter. They make the counter look a lot more sturdy and depending on your branding and look it could be the best option for you. They look like little wooden slats but they're lightweight and flexible so they wrap around and are easy to carry.
Fabric Tambour
These handy fabric tambours come in various colours to fit with most colour schemes. They're made from a sturdy loop back nylon. This means that we can supply a graphic wrap which attaches by hook and loop (velcro), your branding doesn't have to stop at the walls. This is the option that most people chose as you are able to use this as both branded and unbranded.
Counters are a great way to add professional feel to your booth at an exhibition, they're handy for leaving brochures, fliers or filling forms out on too! When the exhibition is over you can use them in reception areas or meeting rooms in a similar manner.
This article explains the choices on most of the collapsible counters. There are a few with extra options that haven't been covered but if you would like clarification then give our sales team a ring  on 01422886883 and we'll talk it through with you