8th December 2017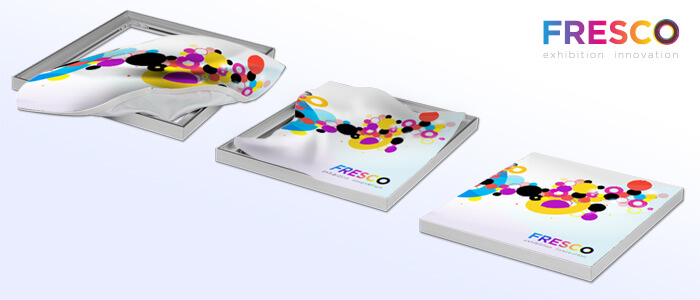 Fabric wall panels – so many advantages
You may have not even realised it, but you will have seen more and more stretched fabric wall panels appearing everywhere.  One place that you are most likely to have seen them is in department stores, often back-lit. The quality of fabric print is so good now, both in terms of colour and definition that you could be forgiven for  mistaking them for superb photo prints as often seen in lightboxes and on traditional wall graphics 
Fabulous, fashionable fabric
In fact, especially for fashion and glamour, fabric print looks even better than traditional print. The skin-tones are utterly plausible. Being printed fabric the clothes look exactly like, well, clothes.
Other pluses
Because the graphics are fabric they are very light and fold down small for transport.  Also, like clothes, they are fully washable and don't get creased like traditional prints.  This makes them ideal for exhibitions and for room dividers as well as wall graphics in receptions, offices and so on.  Could be handy when the office party comes round!
Another advantage is the fact that, as the graphic above shows, it is very easy to change the image.  Just pull out the old one and push-fit the new.

So how is it done?
These wall panels are referred to in the trade as Silicone Edge Graphics or (SEG).  This is a tension fabric that is printed using a dye sublimation process. This is then sewn around the edges with a thin silicone strip. The edges of the SEG are inserted into a recessed groove around the perimeter of the framing system. The result is a very smart frameless appearance with drum-tight fabric from edge to edge.
Tough, light, easy
Fabric graphics are hard to damage and simple to fit.  The aluminium frame will come cut to size with simple corner joints. If the graphics are to be wall-mounted, just screw the frame to the wall.  Now insert the silicone edge of the fabric in one corner of the frame, then into the opposite diagonal corner. Next, work from the middle on each side out to the corners until the fabric is stretched perfectly taut. Do this and the graphic will always be a perfect fit.
More options
Fabric framing systems can be double-sided, double sided (free-standing with feet attached to the frame) or suspended from the ceiling.  They can also be very useful in helping to soften a "hard" accoustic in a room. SEG graphics are extremely versatile – hotels, retail stores, offices, receptions, car dealerships, public events, pop-up shops, backdrops, theatres, sports arenas, retail park signage, billboards, tradeshows, portable walls, room dividers…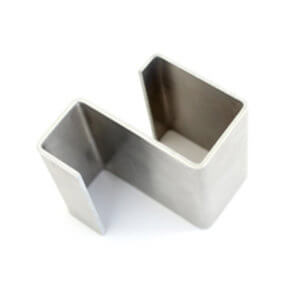 Double duty
Fancy a big stretched fabric frame in your reception area?  Using these simple clips you can also use it as a backdrop for your exhibitions.  Just unscrew it from your wall, pack the frame and graphic for easy transport and re-assemble it at the exhibition hall. Last – just hang it on your shell scheme.  How simple is that?
Guide
products